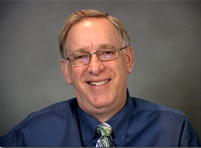 "What are these problems?" Dr Phil Stahl (psychologist and expert witness, Arizona) on the specific issues that complicate post separation parenting. AFCC series.
Dr Stahl's experience and work throughout the United States and the world.
How the majority of parents can develop problems on their own via Alternative Dispute Resolution.
20% or so of families there are problems that make it difficult to resolve disputes.
Domestic violence and different types of violence: separation instigated violence, situational couple violence, coercive controlling violence. How in coercive controlling violence escalates after separation. Need to differentiate violence the type of violence in a family.
Technology and stalking.
Substance abuse – an issue across the world.
Relocation – creates several complications. Language, culture, distance issues and child development that follow.
Personality style / mental health of parents: narcissism, psychopathy and other personality issues. High conflict parties. Difficult personalities, for example co-parenting with Donald Trump.
Parents who hate each other more than they love their children.
Film "Tommy" by Darren Mort, showing the traumatic affects of conflict and other issues such as substance abuse by parents on a child.
Firstly acknowledge the work we have been doing in the area.
Secondly ensure there are enough resources for the Court to be able to make proper assessments.
Parentingafterdivorce.com